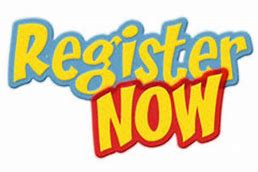 Thank you for choosing Cream of the Crop as your child's destination for learning, fun, friends, and a happy Christian atmosphere!


In order to register your child at Cream of the Crop, please click on the link to the left. This will take you to an external page where you can setup your parent portal and register your child/children. You can log into this Parent Portal at any time to update information and pay your tuition.



**MyProcare will send you an email with a confirmation code once you have registered your email address. If you do not see this in your inbox, please check your spam/junk folder. The email will come from info@myprocare.com and will have a subject to the effect of "Cream of the Crop Confirmation Number.**



Once your child is registered, we will contact you with more information, schedule a tour if you haven't already done so, and answer any questions you might have. We will then email you a link for our online electronic paperwork that you can fill out and sign from your phone, tablet, or home computer. If your child is not currently enrolled in a public or private school, we will need copies of shot records and a doctor's healthcare statement for your child's permanent file.